Closing in the winter means many things, a break for staff and time for renewal.  Renewal for our bodies, brains and spirits as well as renewal for the Vista!  We are looking forward to the updates:  a new roof, a new driveway and some new bathrooms in the Deluxe rooms – but don't worry, you'll still find some of that retro green and brown tile!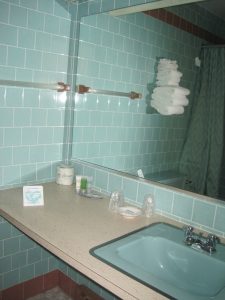 Many of our guests comment on the "dated" rooms at the Vista, for better or for worse, but we actually try to embrace that.  Our wonderful housekeeping staff keeps our rooms spotlessly clean which is so important to all of our guests.  I think that what our guests love about the Vista is that we are a throwback to a simpler time. Staying in a huge room in a comfortable motel, going to the beach, swimming in the pool, breakfast in the breakfast room with friends you made at the pool yesterday, a game of whiffle ball on the lawn.  Does it get any better?  But nostalgia doesn't mean you give up the modern amenities like a flat panel TV and free WiFi ~ we've got those!   And you're on Cape Ann where you can go on a whale watch, deep-sea fishing and feast on lobster and fried clams ~ all a part of the best family vacation ever!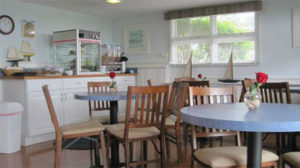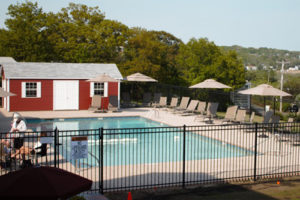 We look forward to seeing you in 2017 and keep checking in, we'll be posting some photos of the ongoing work.
A reminder ~ 2016 rates are still in place.  If you book by the end of the year, you will lock in these rates.  We do expect an increase in 2017 so book now!  You can book on this site or call (978) 281-3410.  We are answering the phone all winter, weekdays 9:00 a.m. until 9:00 p.m. and weekends 10:00 a.m. until 6:00 p.m.