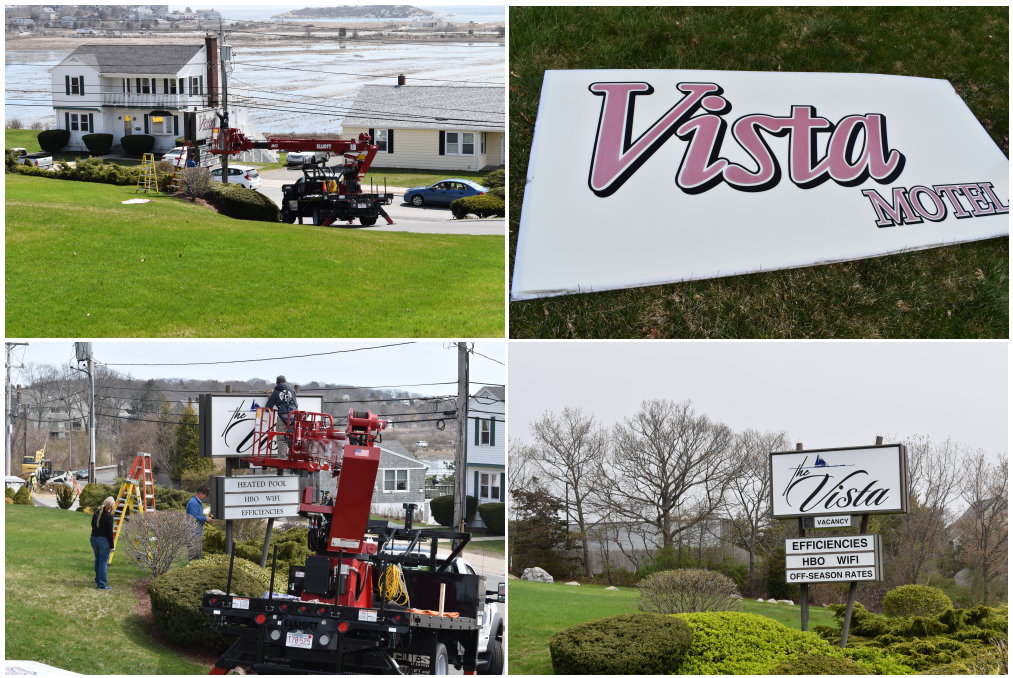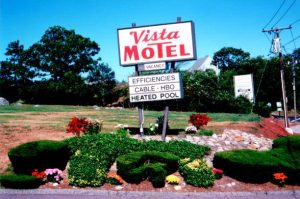 The Vista has a new look! Our new logo now appears on our sign. The old sign had been up since 2000 and we didn't realize how worn out it was until we got a closer look.  The new sign has an elegant look, the font in black and the schooner in blue.  It looks beautiful when it's lit at night. We have had lots of compliments so far.
I am looking forward to seeing our new uniform shirts and aprons with the new logo embroidery and the beach towels will be done next.  No, the next thing I have to do is order the new mugs.  It never ends. If you like the old mugs, let me know, we're giving them away to make room for new.
The photos you see were taken in early May, now those bare trees are full of buds and soon leaves will be bursting forth.  Before we know it Thatcher Road will be full of cars on the way to Good Harbor Beach. Summer is on the way.  Hope we see you!