We are all missing our families, the ones who aren't living with us, of course! This has prompted me to get with the times and download the app that allows me to see (and be seen by) the people I am calling. IPhone users have Face Time, the app for my Android is called Duo and it works beautifully. I've been using it to cook with my nieces and share with them some of my mother' signature recipes as well as my own favorites. Most recently was a Blueberry French Toast Casserole for Mother's Day.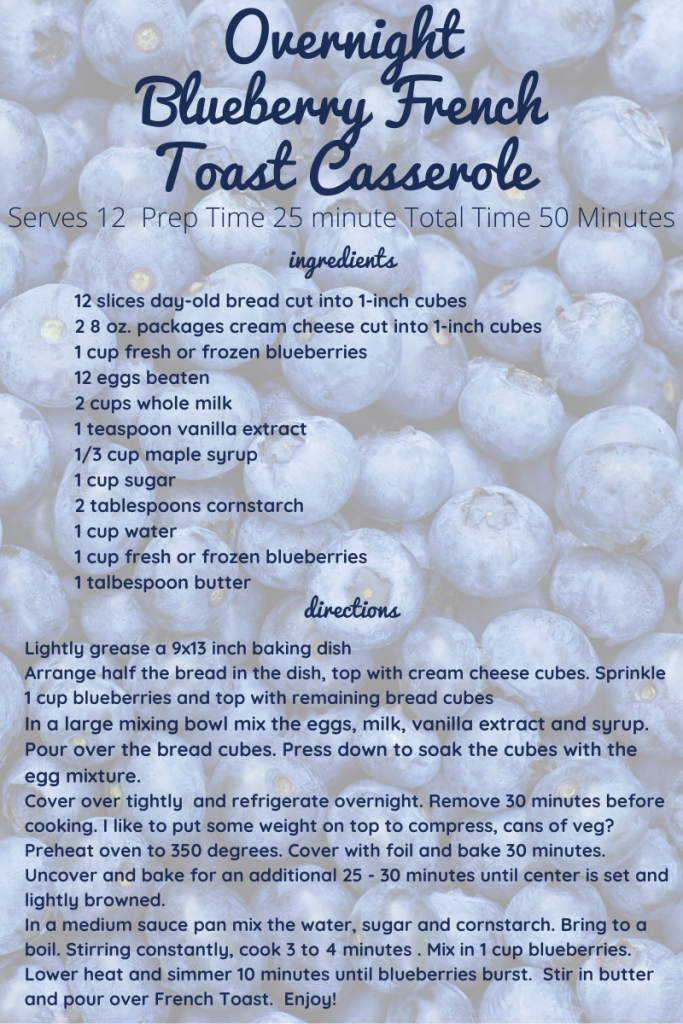 The experience of cooking like this is really quite nice and I was able to teach the girls (they are 19 and 22) things like don't leave a broiler unattended. At least we know the smoke detectors work. Sadly, the dog does not like smoke detectors and this is a huge understatement. We made my mother's American Chop Suey and her spaghetti sauce. I also found a written recipe for her awesome potato salad. I never thought it existed, Mom didn't always follow recipes. Here is a recipe card she wrote for Chicken Marsala:
Thankfully, Mom didn't need recipe cards!
Hmmm. I don't recall this being a specialty for her! This is not to say my mother was a bad cook, she was phenomenal. She was revered for her chowder, her pork pie and the aforementioned potato salad. There were little secrets for each recipe that only a select few of us know and maybe some day, if you ask really nicely, I just might share!
I know I'm not the only one doing a lot of cooking so I'd like to know – what in you're recipe file? What is your favorite and what is the story behind it?
Coming next time: What we are doing to keep you safe when you stay with us at The Vista.