Summer in Gloucester, Massachusetts – What you've been waiting for!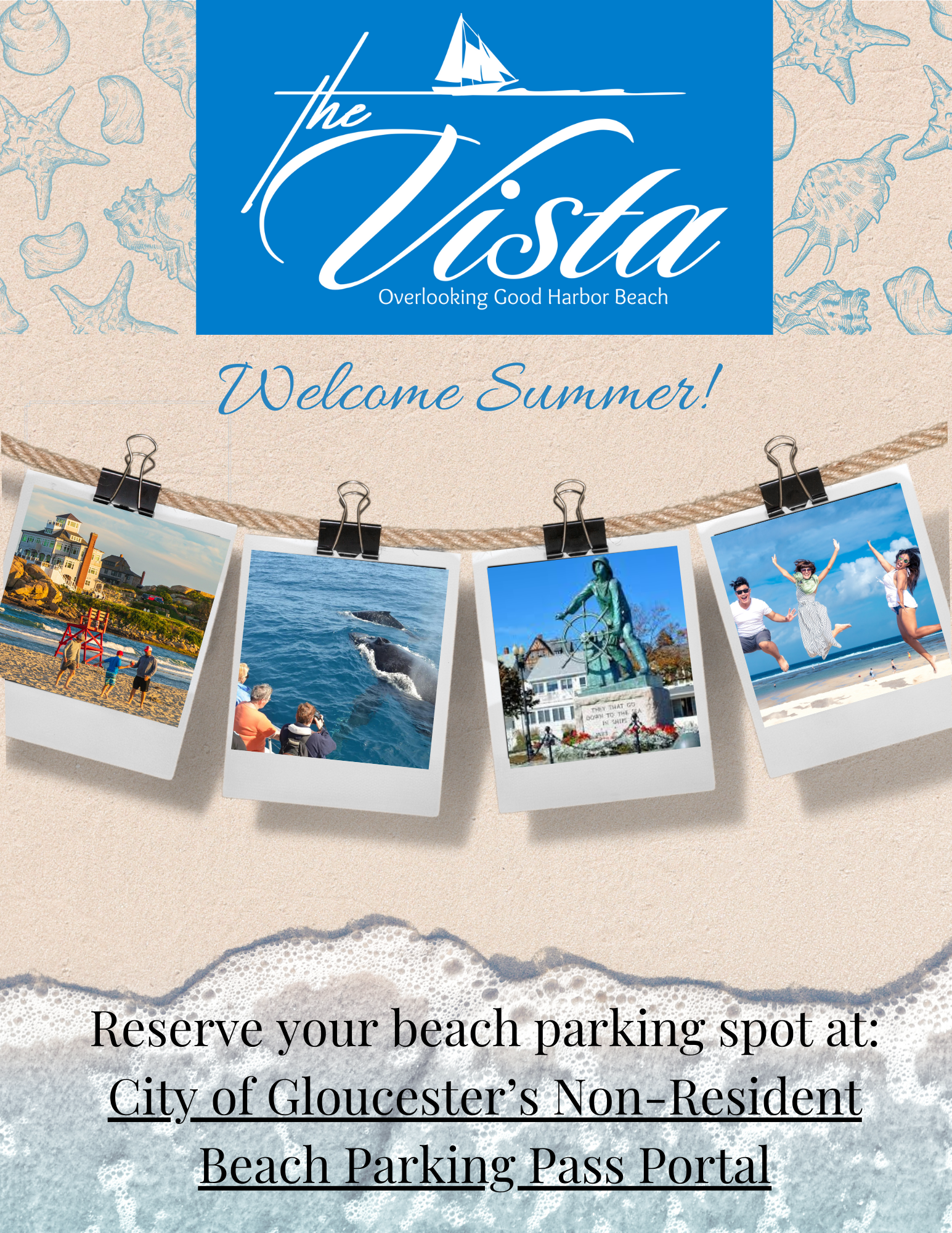 Located approximately 60 miles north of Boston, Gloucester is known for its scenic beaches, charming downtown area, and rich maritime history. Here's some information about spending some summer time in Gloucester:
Beaches: Gloucester boasts several stunning beaches where you can soak up the sun and enjoy the coastal atmosphere. Good Harbor Beach is one of the most popular choices, known for its soft sand, clear waters, and beautiful views. Wingaersheek Beach is another great option with its calm, shallow waters, perfect for families with children.

Outdoor Activities: The summer season offers a range of outdoor activities in Gloucester. Fishing is a significant part of the local culture, and you can charter a boat for deep-sea fishing or join a guided fishing tour. Kayaking, paddleboarding, and sailing are also popular options for exploring the scenic coastline.

Whale Watching: Gloucester is renowned for its whale watching opportunities. Several tour companies offer excursions to spot humpback whales, fin whales, and other marine life in their natural habitat. These tours provide an unforgettable experience and a chance to learn about the local marine ecosystem.

Cape Ann's Historical Sites: Explore the historical sites and landmarks in Cape Ann, the region where Gloucester is located. Visit Hammond Castle, a medieval-style castle built by inventor John Hays Hammond Jr., or check out the Cape Ann Museum to learn about the area's rich history and art.

Downtown Gloucester: The downtown area of Gloucester is vibrant during the summer, with numerous shops, art galleries, and restaurants. Take a leisurely stroll along Main Street and enjoy the local cuisine, fresh seafood, and browse through unique boutiques and art studios.

Outdoor Festivals and Events: Gloucester hosts various outdoor festivals and events during the summer months. The Gloucester Waterfront Festival, featuring local artisans and live music, is a highlight. You can also enjoy live performances at the Gloucester Stage Company or catch a movie at the Cape Ann Community Cinema.

Cape Ann's Natural Beauty: Beyond Gloucester, Cape Ann offers breathtaking natural beauty. Explore Halibut Point State Park, where you can hike along rocky cliffs and enjoy panoramic ocean views. Ravenswood Park is another scenic spot with miles of hiking trails, serene woodlands, and tranquil ponds.

Rain, rain go away…But until it does, check out Cape Ann Lanes or Maritime Gloucester for some inside fun.
Remember to check the local event calendars and weather forecasts to plan your activities and make the most of your summer in Gloucester. The links below will help you explore and plan your trip.
Don't forget, Gloucester and The Vista are beautiful in the fall, too!